Dynastream's wireless fitness equipment solutions make gym equipment smarter by leveraging the industry-leading ANT+ Ecosystem. Module products include the newly announced G.FIT solution as well as FIT1e and FIT2.
The G.FIT Solution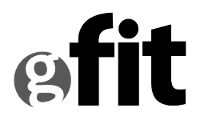 G.FIT is a turnkey dual-protocol ANT/Bluetooth® low energy technology (BLE) solution for wireless fitness equipment, optimized for group and classroom training applications (e.g., leader board applications) with 50+ fitness devices and multiple receivers. G.FIT is exclusively available on modules from Dynastream Innovations.
G.FIT Meets the Challenges of group fitness
Dynastream Innovations Inc. has been working hard to evolve individual fitness machines to incorporate group fitness capabilities. The G.FIT solution is the result of that evolution, and solves the challenges of group fitness:
G.FIT works around WiFi interference to ensure large groups of 50+ devices can connect concurrently to a group application (e.g., a leader board).
G.FIT solves pairing & setup challenges with support for both ANT+ and Bluetooth heart rate monitors.
G.FIT makes it easy for non-technical users to pair by providing proximity pairing and list pairing features.
G.FIT solves personal device pairing by re-broadcasting ANT+ or Bluetooth heart rate data and works with the ANT+ FE-C Device Profile and Bluetooth Fitness Machine Service profile (FTMS/FTMP) so that people can record entire workout sessions on their personal devices.
G.FIT enables technology maintenance with both built-in support for easy serial or wireless updates and the creation of custom device-specific G.FIT applications using the G.FIT Library and SDK.
Download the G.FIT Product Brief Contact Dynastream Sales
G.FIT Modules
G.FIT features for fitness equipment applications and group/gym environments are preloaded on G.FIT Fitness Equipment Modules, based on Nordic Semiconductor's nRF52832 SoC supporting ANT+ and Bluetooth® low energy technology. The modules feature:
Two form factors (20x20mm D52Q and 9.8x14mm D52M) for flexibile integrations
Nordic Semiconductor's nRF52832 chip with 64kB RAM, 512kB Flash and a 32-bit ARM Cortex M4F CPU
The G.FIT Network Processor application featuring:

ANT+ FE-C with diversified frequency support and HRM device profile support
Bluetooth HRS/HRP (heart rate profile and service), FTMS/FTMP (fitness equipment machine service profile) and DIS (Device Information Service)
Enhanced coexistence support for group applications
Wireless and serial firmware update support

Certification of compliance with radio standards in major markets including North America, Australia / New Zealand, Japan and Korea; declared conformity with radio regulations and requirements for Europe
Qualification by the Bluetooth SIG
Built in RSSI calibration information
Serilalized ANT ID to ensure unique device IDs in G.FIT products
Hardware drop-in compatibility with Dynastream modules (C7, AP2, N5, D52Q in certain configurations)
To learn more about G.FIT Fitness Equipment Modules, please visit the G.FIT module product page or contact Dynastream sales:
G.FIT Modules Contact Dynastream Sales
Integration Options
There are two G.FIT integration options for fitness equipment manufacturers to take advantage of G.FIT capabilities:
Connect to the pre-loaded G.FIT Network Processor Application from an existing fitness equipment controller (MCU) via serial API

Create a single-controller solution by building a custom fitness equipment controller application incorporating G.FIT features using the G.FIT SDK

Download the G.FIT Library and SDK to learn more about either of these integration options.
---
FIT Modules
FIT1e and FIT2 modules from Dynastream Innovations add wireless connectivity to fitness equipment, allowing for a tailored workout experience. Highlights include:
Loading custom workout profiles from personal devices (such as fitness watches or smartphones)
Simultaneous real-time display and storage of workout data on the fitness equipment as well as personal devices
Fast proximity pairing of personal ANT+ devices to fitness equipment
FIT1e and FIT2 modules are used by popular brands such as Star Trac and Schwinnin exercise bikes, treadmills, elliptical trainers, rowing machines and more.
For more information on FIT1e and FIT2 solutions, contact Dynastream sales.
---
G.FIT and FIT Module Models
Fitness Equipment Modules
Series
G.FIT
FIT2
FIT1e
Custom App Support
●
Serial Connection
●
●
●
Pairing
List and RSSI based proximity
RSSI based proximity
AGC based proximity
NFC Compatible
●
ANT
ANT+ HR
●
●
●
ANT+ FE-C
●
ANT+ FIT
●
●
Cust. ANT Channels
Up to 9
4
2
Bluetooth® low energy
BLE HR Central / Peripheral
●
BLE Fit Machine Svc.
●
Custom BLE Svc.
●
Characteristics
EM HRM
●
Field Upgradable*
●
Data burst rate (bps)
Up to 60k
Up to 20k
Up to 20k
Data encryption
AES-128
Max. Tx power (dBm)
4
4
0
Supply Voltage (V)
1.7-3.6
2.0-3.6
3.0-10.0
Mounting
SMT pins and LGA pads
SMT pins
Connector
Models
GFM4
GFM4-A
GFM8
FIT2
FIT1e
Size (mm)
20 x 20 x 2.8
20 x 20 x 2.8
14 x 9.8 x 2
20 x 20 x 2.6
20 x 33 x 7.0
GPIO
Up to 30
Up to 24
Up to 24
Analog IO
8
8
8
3-axis MEMS accelerometer
●
Certifications
FCC, IC, NZ/Aus, CE, JP, Kor
FCC, IC, CE NZ/Aus, JP
FCC, IC, CE, NZ/Aus, JP
* Via wireless or serial connection